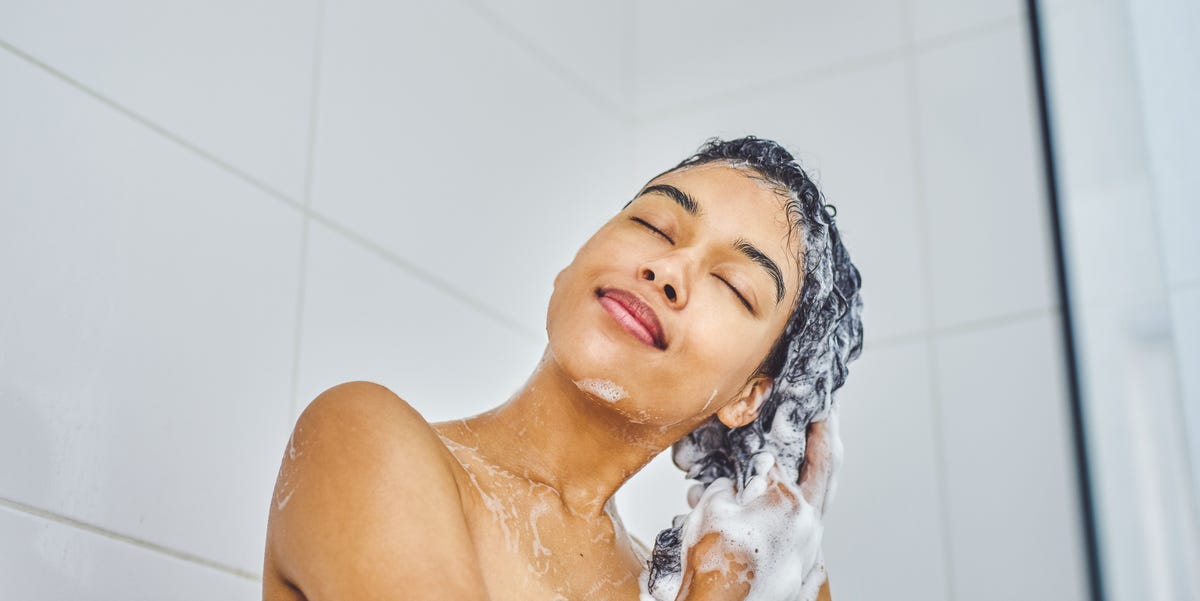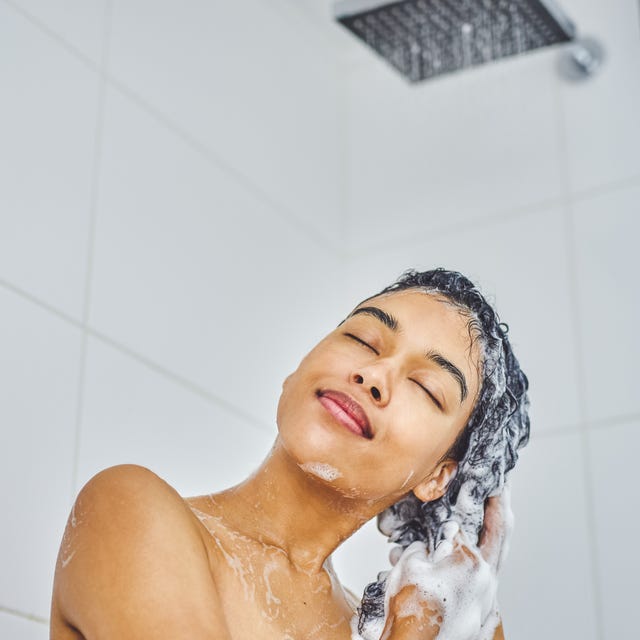 Moyo StudioGetty Images
It's inevitable: we all have to wash our hair at some point. But you know what's not inevitable? Wasting bottles and bottles of plastic each year on your shampoo. By opting for a shampoo bar, you are limiting plastic waste, removing clunky bottles from your shower, and allowing a little extra space in your toiletry bag when you travel. What's not to like?
Shampoo bars are made in a similar way to hard soaps, just with hair-loving ingredients. Oftentimes, a thicker substance like shea butter acts as the base to help create a mold and then other ingredients like tea tree oil or jojoba oil may be added depending on the hair concern. With shampoo bars that come in all shapes and sizes on the market, we've rounded up 12 of the best options for an array of hair concerns, as well as some tips and tricks from our expert. Scroll on for beautiful hair that happens to be environmentally friendly.
Advertisement – Continue Reading Below
1
Best For Frizzy Hair
Nolé
Coconut for Frizz Set 2
Best Drugstore Option
Love Beauty and Planet
Muru Muru Shampoo Bar 3
Best For Hydration
Christophe Robin
Aloe Vera Hydrating Shampoo Bar 4
Best For Strong Strands
Kitsch
Rice Water Protein Shampoo Bar 5
Best For Blondes
Nolé
Chamomile for Blondes 6
Best For Dandruff
Peach and Lily
Rosemary Scalp Scaling Shampoo Bar 7
Best For Achieving The Glass Hair Look
Davines
LOVE Shampoo Bar 8
Best Bang For Your Buck
Public Goods
Shampoo Bar (3 pack) 9
Best For Repair
Viori
Hair Shampoo Bar 10
Best For A Scalp Reset
Lush
Jumping Juniper Shampoo Bar 11
Best For All Hair Types
By Humankind
Shampoo Bar 12
Best For A Gentle Deep Clean
ANIHANA
Shampoo Bar
What hair types are shampoo bars suitable for?
"Shampoo bars are suitable for everyone," explains Boer. As with regular liquid shampoo, bars are made with specific hair concerns in mind, so it's a matter of finding the right one for you!
What are the benefits of using a shampoo bar?
They are super eco-friendly says Boer. And in the case of Nolé bars and many others, they are often made without water and don't include any plastic packaging, making them a more sustainable option. Plus, you get more bang for your buck! Shampoo bars typically last much longer than the typical liquid option. In fact, some like Nolé last up to three times as long.
How do you use a shampoo bar?
"Lather shampoo bars either directly on your scalp, or if you prefer, release the product on your hands and then massage it with your fingertips on to the scalp. The important thing is to get the ingredients on your hair follicles so they can do their job," explains Boer.
Emily Burns Assistant Beauty Editor Emily Burns is the assistant beauty editor at ELLE Magazine.
Advertisement – Continue Reading Below